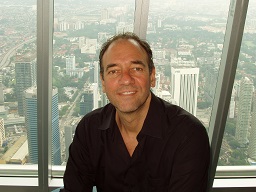 Marcel Jankie
Senior Solution Architect and Founder

Marcel has over 16 year of experience in Software Quality. After his Study Applied Physics at the Delft University of Technology he started to work in IT. He worked for market leading software quality solution companies: - Network Associates - Compuware - Micro Focus - Borland - Shell International IT
He has been in very technical roles like Domain Specialist , Technical Consultant, Solution Architect as well as management roles like Product Line Sales Support Manager. This diverse background enables him to identify and understand, where improvements can be made, no matter if a problem lies in communication, organization or if a problem is deeply technical.
Marcel has been a frequently seen speaker on many software development and testing conferences across the globe. (Microsoft TechEd, PDC, Basta, Microsoft DevDays, OOP) He also presented tailored seminars.( International Institute of Research, ASQ Days, Borland Quality Technology Seminars etc. etc.) Marcel has a lot of experience with international partner enablement.

In his free time Marcel is an enthousiast SSI Open Water Scuba Diving Instructor. Often you can find him teaching in the weekends at divecentre
"The Globe"
in Den Haag. His hobbies are: underwater videography, flamenco guitar, bikram yoga and motorsport.