Welcome to ClearPoint.

We provide services and products supporting any aspect of the Application Quality Improvement Process.
This is split up in Requirements Management, Code Quality, Application Security, Performance, Functional and Automated Testing, Load Testing and Test Management.

No matter if you are dealing with a hard to find memory leak or a performance problem or your design needs to be reviewed, we are able to pinpoint the weak spot and help to modify the application to make it work right. We have over 16 years of deep technical experience with root cause analysis, problem solving and code reviews in C++, C#, VB.NET, ASP.NET and Java.

If communication can be improved or testing processes and methodologies can be improved we can help you identifying the gap and guide you in the process to make changes. With an assessment we identify an improvement plan: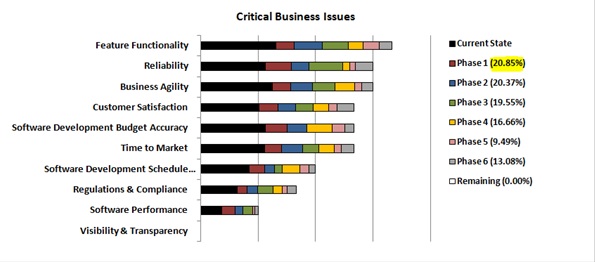 With over 16 years of experience and capabilities to introduce teams of highly experienced experts in Virtualisation, Infrastructure, Database Oracle and SQL Server, Development in .NET, Java and UnifAce make us a unique companion for you.